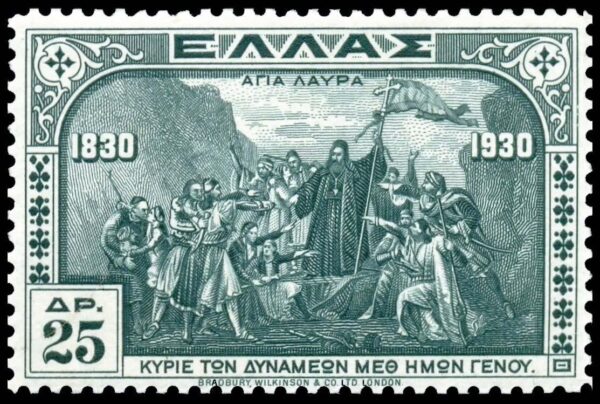 Het Nederlands Instituut in Athene organiseert op 13 en 14 september 2021 de tweedaagse workshop "The Greek War of Independence and the Ottomans: Impact, Perceptions and Transformation within and beyond the Empire" ter gelegenheid van 200e verjaardag van de Griekse onafhankelijkheidsstrijd. U dient zich van te voren aan te melden via deze link.
Na registratie ontvangt u een bevestiging per email waarin staat aangegeven hoe u de bijeenkomst kunt volgen.
Het programma is als volgt:
Maandag 13 september
17:00-18:00 Key-note lezing
E.J. Zürcher (Leiden University):
State, nationhood and citizenship: the dilemmas of the Ottoman army in the age of nationalism.
18:00-18:15 Break
18:15 – 20:00 Panel 1: Ottoman/Turkish Perspectives of the Greek Revolution
Dilek Ozkan (University of Athens):
Ottoman perceptions of the Greek Revolution, and resettlement of the Muslim refugees of the Peleponnese.
Leonidas Moiras (University of Athens) and Alexandros Lamprou (Marburg University):
Ottoman and Turkish Perceptions of the Greek Revolution and Greek irredentism.
Dinsdag 14 september 2021
10:00 – 12:00 Panel 2: The Greek Revolution and the Balkans
Elmira Vasileva (Bulgarian Academy of Sciences):
Protestant missionaries and the Greek Revolution
Dimitris Stamatopoulos (University of Macedonia):
The Ecumenical Patriarchate and the dissolution of the Phanariot system: from Moldovlachia to Constantinople.
12:00 – 13:30 Lunch Break & Coffee
13:30 – 16:00 Panel 3: Alternative Narratives
Nikos Christofis (Shaanxi Normal University):
Different Discourses on the Greek War of Independence in Cyprus
Panos Kourgiotis (Hellenic Open University):
Egyptian perceptions of the Greek Revolution; war and the emergence of modern Egypt.
Aristides N. Hatzis (University of Athens):
'The Absolute Barbarians' as victims: The Perception of the Ottomans in the British Press during the Revolution and the case of the Tripolitsa massacre.
Organisatie comité:
Leonidas Moiras, Alexandros Lamprou, Tryfon Bampilis